Honolulu | Kailua | Kapolei | Aiea | Wahiawa
Hawaii is home to a number of pests. Luckily for Hawaii residents, Sandwich Isle works hard to ensure that these pests stay out of peoples homes. Take a look below to learn about what pests might show up in and around your home. Be sure to contact our team at the first sight of an infestation!
Ants- Ants are problematic pests that exist in most homes throughout Oahu. From tiny nuisance ants to wood-destroying carpenter ants and little fire ants, you've most likely experienced an infestation at some point in your life. Tiny black ants that crawl around kitchens and bathrooms are the most common for residents in our area. Homes that are new or old, clean or dirty, mansions or one bedroom apartments, can all suffer from ant infestations.
---
Bed Bugs- Bed bugs are tiny, elusive and parasitic insects that feed on the blood of humans, usually while they're at rest or sleeping. Hiding places are box springs, bed frames, dressers and night stands, sofas, recliners, behind hung artwork, and electrical switch plates. Bed bug infestations spread when an individual comes into contact with bed bugs and unknowingly brings them somewhere else.
---
Birds- Birds can be quiet entertaining when they fly and hop around your yard and in the trees. Some even keep them as pets. But when you have to deal with their roosting and pooping at your home or place of business, the excitement quickly wears off. Wild birds pose significant health risks with their droppings and can carry mites that are dangerous to humans.
---
Centipedes- There are three main species of centipede that you'll encounter in Hawaii: Scolopendra, Mecistocephalus, and Lethobius. All of these large centipedes are never something that you'd like to encounter. Some are dangerous and can bite, whereas some are harmless even if they make you squeamish. Centipedes are most active at night, hunting for small insects as their diet. For that reason, they are actually beneficial if you are okay with cohabitation.
---
Cockroaches- Cockroaches are typically associated with dirty restaurants and grocery stores, but did you know that cockroaches can just as easily live inside your home? They are especially challenging to get rid of once they get into your house and choose to stay. The most common types of cockroaches in Oahu include American cockroaches, German cockroaches, and Surinam cockroaches.
---
Fleas- Fleas are microscopic parasites that plague homeowners and pet owners alike. They're very challenging to spot because of their size. Fleas are very small, about 1/16 inch long and flightless. On Oahu, the most common species of flea is the cat flea. Contrary to its name, cat fleas don't feed on cats exclusively. Dogs can also suffer from cat flea bites.
---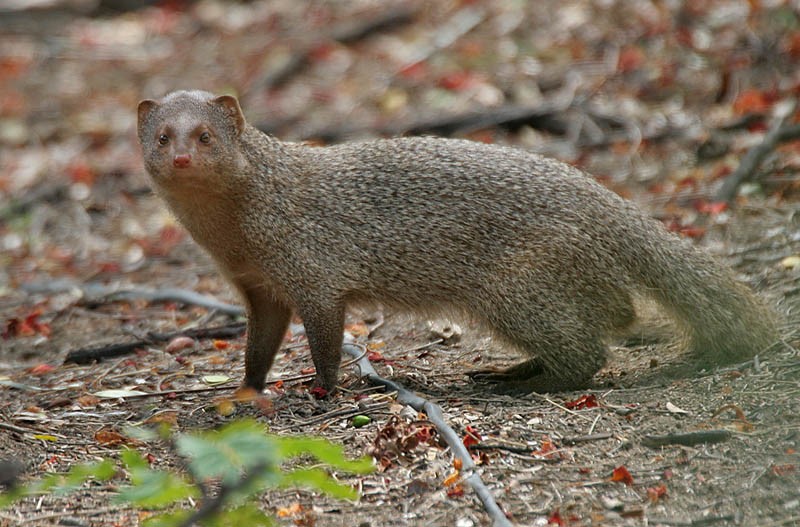 Mongoose- Mongooses are considered to be invasive wildlife, introduced to the Islands in 1885. According to the Hawaii Invasive Species Council, mongooses, native to India, were brought to Oahu, Maui, and Molokai with the intent of protecting sugar cane fields against destructive rats. Today, mongooses harm local wildlife, targeting endangered birds and their eggs, reptiles, fruit, vegetation, turtles and their eggs, rodents, insects, snakes, and other small animals.
---
Mosquitoes- Mosquitoes are known on all of the Hawaiian Islands for the nasty, itchy bites that put a damper on spending time outdoors with friends and family. All year-round, we run into mosquitoes in our own yards. Males do not bite; only the females do. In order to feed their eggs, female mosquitoes consume their bodyweight in blood each time they bite. Males survive off of the nectar from flowers, which makes them beneficial to the environment.
---
Rats- Rats are common rodents in Hawaii that infest homes across Oahu year-round. If you've ever had to deal with rats, you know how stressful an infestation can be. Unlike common house mice, rats are larger and much more destructive. Rats can be a headache for homeowners and commercial property owners alike. They can destroy food in your home and chew wires. This can lead to possible fire hazards, electrical malfunctions, and power outages. What's worse, an opening doesn't have to be large for the opportunistic rat to take advantage of.
Pest Library Professional Pest Control Services in Pearl City HI
Serving
Honolulu | Kailua | Kapolei | Aiea | Wahiawa